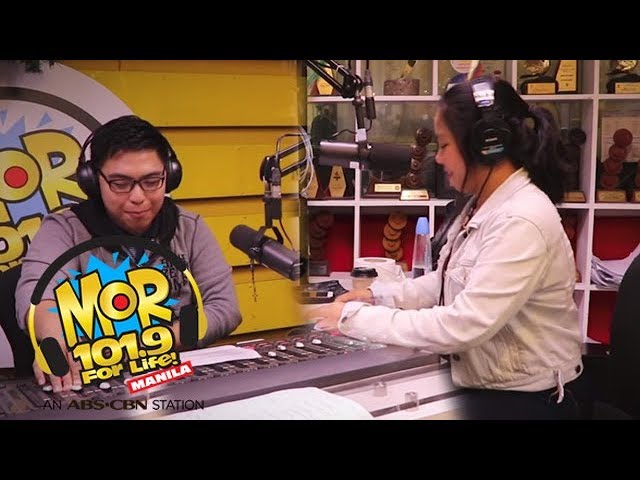 Related streaming:

Dubbed as the Lover Boy ng Kakasaldaha, DJ Rico Romantico is one of the favorite radio DJs of MOR 101.9 Manila.
He is the other half of the KwelaTandem on the number 1 station not only in Metro Manila but also abroad as the station is heard over at MOR1019.com and internationally via their TFC app.
Best known for their tandem with Maki Rena, Rico Romantico is bubbly and perfect for the morning slot Morning Pinas.
A big difference of him over other radio morning shows, is that he does not need to be loud in order to catch attention.
While other DJs employ boisterousness to appeal and sound funny on the air, Rico just simply is that barkada guy we know who knows how to handle barkada conversations.
And he is just pleasing to listen to, not very pretentious.
Listeners like because he really is generous with his partner Maki Rena, hindi sila nagsasapawan.
Tune in daily for MORning Pinas from 5 am to 9 am only on MOR 101.9 for life!
Contact DJ Rico Romantico on MOR 101.9 Telephone number, Requests, Greetings, Dedications, Letter sending
(+632) 415-2272
(032) 422 1954
(02) 416 6300
(02) 924 2684
Follow him on Facebook
https://www.facebook.com/mor1019ricoromantico
Follow him on Twitter